Jewellery as a Gift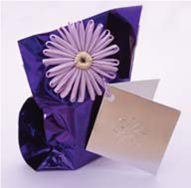 Everyone loves receiving a gift through the post!
All items bought at Tlws come in their own unique gift box. Some brands have their own packaging, which we use, but anything else is put in a lovely purple or blue box with the Tlws logo. All items made by us are presented in a blue box made from recycled materials, any bought in items are presented in a lilac box.
You can however, in addition choose to have the item beautifully gift-wrapped including a gift tag with your own personal message, and sent directly to the person you choose.
E-mail us your message, let us know the name and address of the person you wish to receive the gift, and we will do the rest. (Cost-£1.50). This service can be ordered by clicking on 'gift wrapping' on the main shop menu.
Gift wrapping jewellery is a service provided by Tlws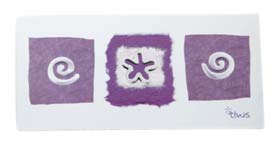 Choosing a gift can sometimes be very difficult -if you are having problems choosing from our extensive range -why not send a Tlws gift voucher instead? Valid for one year, they can be spent online, at the shop or at any events we attend throughout the year - the ideal gift!!